In this "image is everything" world, far too much emphasis is placed on an—at best—unrealistic body image standard, created by popular media & culture. While self-image also is not "everything," we can all agree it's important. Unfortunately, all too often in life our self-image takes a beating. For many people there comes a point in adulthood when focus shifts to family. Sacrifices are made and time marches on. While this is natural and good, over time we may get a feeling that we've lost part of ourselves somewhere along the way.
If that has the ring of truth in your life, Birch Blaze Studios is looking for you! We want to help you rediscover and perhaps redefine a part of you that may feel a bit lost. You've made sacrifices, you've lovingly cared for the interests of others…you wouldn't have it any other way. But now this is your time. Let us capture the exuberance, the beauty and the zest for life that is still very much a part of you, but perhaps has been in hibernation of late. Our goal is to photograph you as you've never been photographed before. We want to celebrate your beauty, inside and out, and take the most gorgeous images of you, you've ever seen! Images that will convey so much about you to generations to come.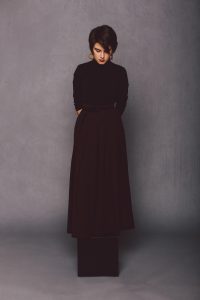 Your experience begins with an in-person or telephone consultation. We'll answer your questions and ask you some; How would you like to be photographed? With whom would you like to be photographed? Your Sister(s), best friend, Mother? (you can bring them!) What do you envision wearing? What is your personal style? And then, we listen…and listen some more. Remember, this is about you. We'll also discuss details such as location (we photograph in-studio and travel as well, including Portland, ME, Boston, etc.), products we offer, and we'll plan the best time for your session.
Your Birch Blaze Classic photo session includes hair and makeup styling! Our stylist will listen and then create a look that is true to what you envision for yourself. If you're feeling adventurous and would like to try something new and fresh, we can make that happen too! Our base session fee is good for a makeover and portrait session for up to 2. If you'd like to include more than 2, get in touch and we can discuss accommodating you. We provide a relaxed, comfortable atmosphere and work with you to capture in photographs what you love about yourself, along with the beauty others see in you.
During either your initial consultation or at the time of your portrait session we will schedule your photo reveal appointment. This can take place 10-14 days after your portrait session in our Dover, New Hampshire Studio (live Skype/Facetime reveals can be arranged if distance presents a challenge). At this time we will present approximately 25-30 matted, ready to frame 7×10 (matted to 11×14) museum-quality prints. Each print comes with a digital copy. The session fee includes a print credit that you can spend on prints or print packages. Print packages will be available and enlargements can be ordered at this time. You are free to buy only what you love.
We are SO looking forward to meeting you and sharing more about the fun we have in store for you!! Please get in touch with us with any questions you may have, and to schedule a consultation. We are Kerry and Taylor Struble, husband & wife NH portrait photography artists, in business since 2006. See you soon!