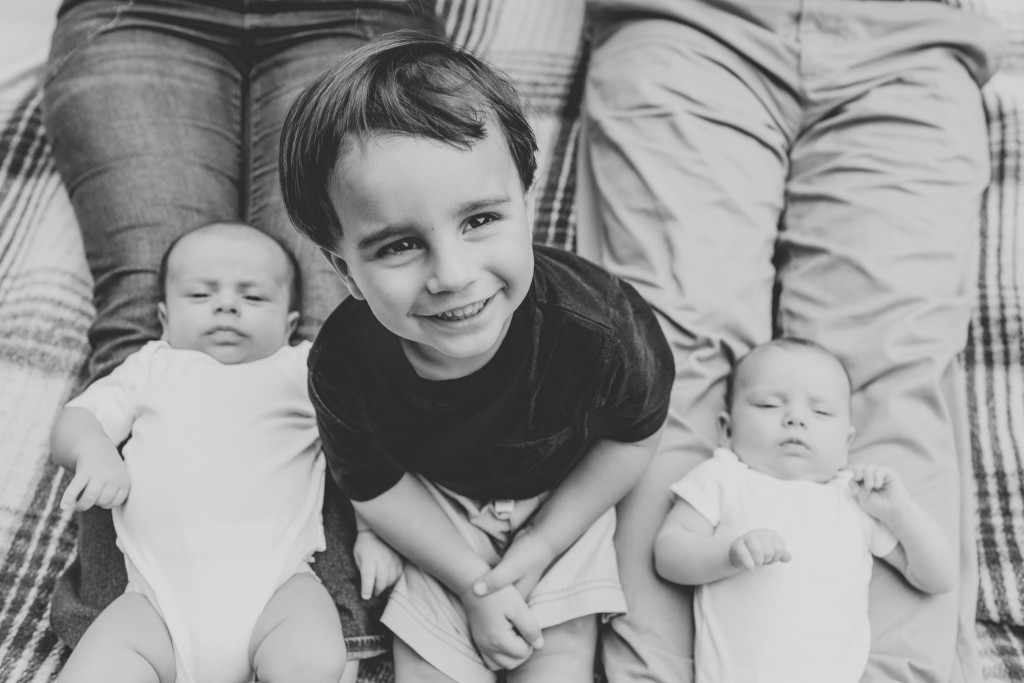 What is a "Lifestyle Portrait," or Family "Lifestyle" Photography?
A great portrait should be more than just a snapshot of a person or group. It should give the viewer some kind of emotional response, a very real feeling about who that person is, even capturing the essence of their personality. Nowadays, the trend in photography has veered away from traditional, posed portraiture. Traditional portraiture can have a stiff, unnatural feel to it, lacking "realness." Lifestyle portraiture focuses on capturing that realness. Successfully doing so takes more than owning a dslr, launching a Facebook page and calling yourself a photographer. Creating an environment of trust and confidence enables subjects to relax. Besides having an artistic eye, being in the best position (as the photographer) and anticipating all the right moments is where it comes together. We want it to be a fun experience, with plenty of genuine smiles and laughter. We've been pretty successful at making that happen.
As most of our work is on location, we want to choose places that fit your personality, and even make you feel "at home." It may actually be your home, a spot that holds special meaning and memories, or maybe just a cool locale that fits your personality. So the ultimate goal is to relax, have fun, and let genuine emotion shine through. If it's a group or family, we want to capture the interaction and love that they all naturally have for one another. Some posing may be involved, but all in the context of feeling comfortable and relaxed.
This is not to say that you can't achieve some great images in a studio environment. Really, any place can work, it's all about having a good time with it and letting things flow.
So what's the process?
Let's create some beautiful and timeless art that your Family will treasure for generations! Sound good? Get in touch and let us know what kind of session you're interested in. We'll provide you with an overview of how our new process works, including sharing with you our wonderful new print products! We would love to schedule a consultation to discuss how we can create the kind of portrait session you're envisioning. We'll answer any questions you might have and determine what your wants and desires for the session are. We can discuss things like wardrobe, hair & makeup styling and whether the session will take place right in our Studio or on-location at the beach, woodlands, a favorite park, or right in your own home. Let's get started!
How does the actual shoot work?
Well, first of all, together we'll choose a location or locations. This might be your own home. For family portraits, it's fun to plan an activity that you can all enjoy together; baking cookies, playing in the backyard, taking a walk. Besides your home, you may have a favorite spot—maybe one that holds special meaning for your family. If not, we can offer suggestions. Parks, playgrounds, grassy fields, woodland trails, local beaches and urban areas can all provide great photo-ops. We'll also discuss the best time of day, which involves the path of the sun and therefore is dependent on the time of year. In this regard, usually 60-90 minutes before sunset provides very beautiful light. For children and family portraits, we'll also discuss the best time of day to catch them in their happiest mood!
After arriving for the session, we'll say hello and get our gear ready. With babies and children we recommend cleaning faces and hands just before we meet with you at the session location to keep anything they perceive as unfun "separated" from the session. We usually start shooting right away, though at first it will be us getting our camera settings dialed in for the existing conditions—no pressure! If our subject is made up of more than one person, we'll start off by keeping the interaction natural, then later on perhaps try some easy posing. Throw in a wardrobe change or two and that's pretty much it!
If you are having a shoot on a location away from your home, like the beach or a park, consider bringing the following: bottled water/non-messy snacks, baby wipes, change of clothes for everyone (in case someone spills on their clothes), beach toys for the kids, a hairbrush/comb and a small mirror, extra makeup for touch-ups, and sunscreen. For babies and young children, it is recommended to bring at least two changes of clothes, to ensure against double accidents.
What should I/we wear?
Overall, we want the clothing you choose to be comfortable and represent your personality. For any type of group portraiture (basically, 2 or more people) we don't necessarily encourage matching colors (with our style of photography we find "matchy-matchy" to be a bit dated), but it is important that the overall tone of the clothes be consistent—it won't look quite right if one person is in an evening gown and one is in shorts! Decide ahead of time as a group whether you will be dressing casually, casual dressy, or formally for your photos. You can visit our Pinterest board for some ideas of session wear that we love and feel fits well with our particular shooting style.
When should I schedule my maternity session? And what location?
Maternity photography (as well as newborn photography) documents a very important and beautiful time in a growing family. We recommend scheduling your shoot between 28-32 weeks. Plenty of "bump" but still relatively comfortable, in most cases. We do most of our maternity photography sessions in and around our client's home, but we'll go wherever you'd like, a park, the beach/seacoast, a mountain field…whatever you're feeling. We find that home sessions are the most convenient and therefore, relaxed, for our clients. The family home is also very appropriate for documenting your pregnancy for obvious reasons. The cold winter months here in NH and Maine make home sessions a year-round possibility for maternity photography. Click here for more details about our maternity photography sessions.
Do you offer newborn sessions?
We are no longer offering newborn sessions, but we know some great newborn photographers! Hit us up if you'd like a recommendation or two.
When and how will we view our photos?
Your images will be available for online viewing and purchase, 7-10 days after your session.
Do you retouch the photos?
Yes, we do. All your images will be fully edited consistent with what you see in our online portfolio. We also typically perform minor retouching (blemish removal, etc.) as necessary. Feel free to let us know if you have any specific requests for retouching in any of your photos (retouching fees may apply).
What's the deal with copyrights, don't the photos you take of us belong to us?
Great question! Copyright is, literally, the "right to copy" a specific work. The copyright of that 'work' is owned solely by the originator/creator of it from the moment of its creation. Copyright violation, even if unintentional, is a violation of federal law. So, Birch Blaze Studios owns the copyright to all photographs we create. Images may not be copied, scanned or reproduced in any way without written permission from Birch Blaze Studios. We provide a written print release with prints you purchase. Since each print comes with a digital copy, this release gives you permission to reprint, email, post and otherwise share the photo at your discretion.
We'd love to create art with your family, Drop us a line today!